The component canicompet-datetime-button replace the component from the ionic project.
The idea is to improve the selection of the year and removing the « wheel » which is a mess to use.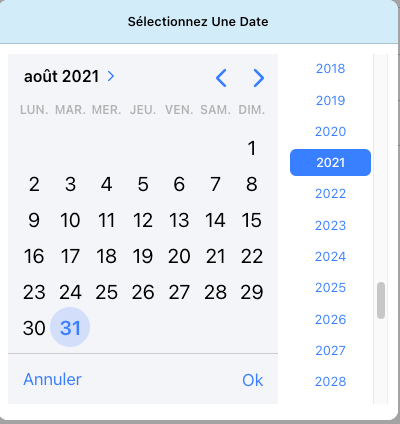 Source code and more information : https://bitbucket.org/jatton/canicompet-datetime-button/src/master/
Feel free to copy it and modify it as your convenient.